Heading into 2022 with our IICRC Certified Team of Experts
10/30/2020 (Permalink)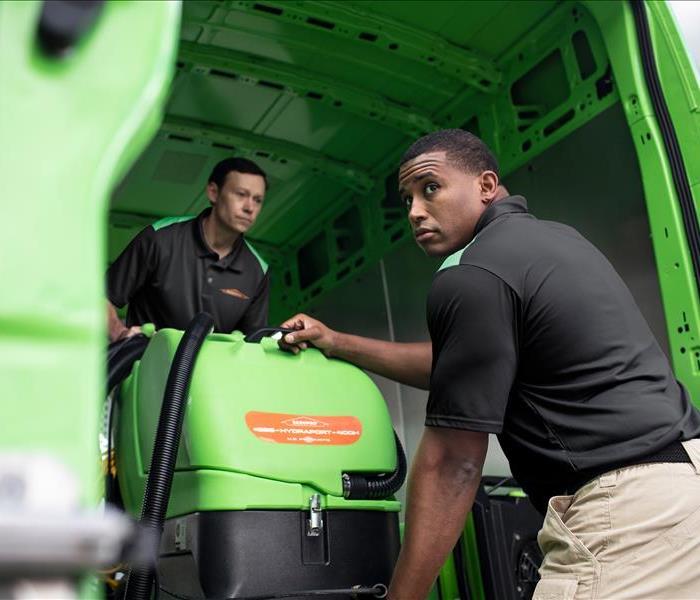 Our Highly Trained Restoration Specialists can restore your Cerritos Home
SERVPRO of Cerritos/Hawaiian Gardens is an IICRC firm. The Institute of Inspection, Cleaning and Restoration Certification (IICRC) creates the standards for the restoration industry and provides training and certification to restoration companies. IICRC Certified Firms have the right to display the IICRC Certified Logo. As of the start of 2022 our new team members are actively pursuing industry standard certifications. In 2022, what is required of an IICRC Certified Firm?
IICRC Certified Firms must
• Present accurate information to consumers and conduct business with honesty and integrity.
• Require a technician on all jobs who has been formally trained and passed all required tests.
• Require a continuing education program to keep technicians up-to-date on the latest changes in the industry.
• Maintain liability insurance to protect all parties in the event of an accident.
• Maintain a written complaint policy and agree to Better Business Bureau or similar arbitration to resolve disputes, and accept the conclusions and recommendations of arbitration.
The IICRC Develops The Standards For The Restoration Industry
The IICRC has been the driving force in establishing the main industry standards and reference guides for professional carpet cleaning, water damage restoration and mold remediation. These IICRC standards take years to develop and require the coordination of experts in the field: manufacturers, industry organizations, insurance professionals, training schools, contractors, and public health professionals.
Every five years, the standards are reviewed and updated. The water damage restoration field changes rapidly with advancements in technology and science, and therefore the standards must evolve to keep pace.
About SERVPRO of Cerritos/Hawaiian Gardens
SERVPRO of Cerritos/Hawaiian Gardens specializes in the cleanup and restoration of residential and commercial property after a fire, smoke or water damage event. Our staff is highly trained in property damage restoration and we are an IICRC Certified Firm. We believe in continuous training: from initial and ongoing training at SERVPRO's corporate training facility to regular IICRC-industry certification, rest assured our staff is equipped with the knowledge to restore your property.
Are you in need of drying services? Just have a question about one of our services? Give us a call today at 562-916-7646.