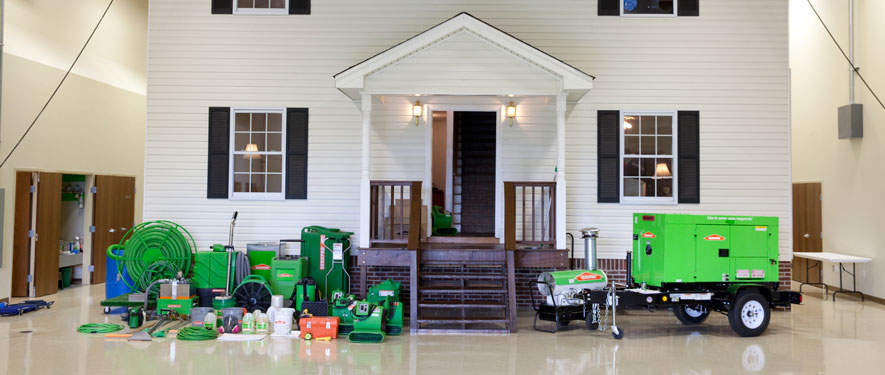 Advanced Technology and Techniques
Our Proprietary Systems Ensure Proper Care in Any Disaster
The team at SERVPRO of Cerritos/Hawaiian Gardens recognizes the ever changing technological landscape. Especially being based just south of a technological epicenter, Los Angeles, we recognize it may be confusing for customers to navigate. That's why the certified technicians on our team come prepared.
What is our proprietary system?
For each crew chief in the SERVPRO of Cerritos/Hawaiian Gardens crews, staying organized is a top priority. They recognize that a significant loss can bring many questions to customers. The proprietary system we employ provides real time information via a digital app on the materials damaged as well as what will be required to effectively restore the areas affected.
How is proper care ensured?
Our technicians ensure proper care not only with the space affected, but also with customer needs. Our proprietary system enables us with the capability to provide accurate up-to-date information to insurance adjusters and other concerned parties. This same tool helps us determine the appropriate equipment needed to restore the area.
SERVPRO of Cerritos/Hawaiian Gardens comes prepared to ensure proper care in any disaster. Call us today! (562)-916-7646
Moisture Detection and Measurement Equipment
Scientific drying principles rely upon specialized equipment to detect, measure, and monitor a property's moisture levels. Recent advances, like infrared cameras, can help us detect water through a wall, ceiling, or floor.
An infrared camera may be used to identify water location for thorough water removal.
Sensitive moisture detectors, hygrometers, and other meters measure the extent of moisture saturation
Water Extraction Equipment
Powerful extraction equipment speeds the drying process by removing the bulk of the water from your home or business.
Submersible and gas-powered pumps for continuous pumping of high-level water. 
Truck-mounted and portable extraction units perform efficient water removal.
Drying Equipment
Industrial strength air movers and dehumidifiers are needed to remove the remaining moisture from ceiling, walls, and floors of your home or business. Proper drying helps to prevent swelling and warping of floors, walls, and furniture.
High-speed air movers causes moisture to evaporate at a faster pace
Industrial grade dehumidifiers pull the water vapor from the air.
Odor Removal and Deodorization
Water and fire damage often causes powerful odors. The machines we use remove airborne contaminants and control the air quality during the restoration and cleanup process.
Air scrubbers
Thermal foggers and deodorization agents
Sanitizing Agents, Germicides, and Anti-Microbial Treatments
The use of OSHA-approved cleaning agents may be needed to clean and remove odors and/or contaminants on your property.
Deodorization products control odors from excessive moisture.
Disinfection products stop the growth of bacteria, fungi, mildew, and other harmful microorganisms.